STUDY PERMIT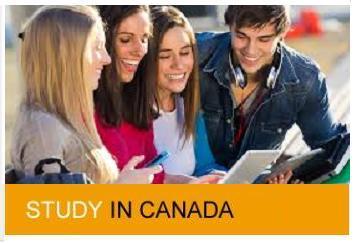 Thousands of researchers and international students choose to study in Canada, every year. Studying in Canada is an excellent option for students that are pursuing a respected education with an unmatched overall experience. Canada offers a unique environment, suitable for all areas of study, as well as a safe and beautiful atmosphere. Join Allied is able to bridge the gap between international students and employees and their applications to study or work abroad, making the process seamless.
Go with Allied for Studying in Canada
While the thought of studying in Canada is exciting, the details can be overwhelming to work out. Figuring out the correct process can be strenuous, but Join Allied is right beside students and employees every step of the way. Through years of experience we have discovered the most simple way for students to achieve their dreams of studying in Canada. We have the process and the resources to make your venture successful.
Why Study in Canada?
First and foremost, the Canadian education system is one of the most well respected in the world. It was founded and continues to strive for excellence and quality, which is obvious in the employees it produces. Students that study in Canada are highly sought after individuals in the work place because Canadian education credentials are valued across the world. Canada's Education Credentials are highlighted in the following ways:
Canadian Universities are recognized for their excellence throughout the world. In 2012, the ARWU Shanghai ranking chose 4 of Canada's universities in the Top 100 universities in the world, and 22 of them in the Top 500. The QS University Ranking determined 3 Canadian Universities were eligible for the Top 50 universities in the world, and 20 in the Top 500.
Canada ranks in the world's top five academic programs for Elementary and Secondary Education (K-12) for reading, math, and science in the OECD (Organization for Economic Co-Operation and Development) program for International Student Assessment.
Studying language in Canada prepares students for work around the world. The language schools in Canada are innovative leaders in French and English language training. Studying language in Canada prepares individuals for personal development, business opportunities, and further study around the world.
The networking and opportunities that accompany studying in Canada are unmatched. Join Allied is prepared to assist students and employees in accomplishing their future goals of work or education. Over 90% of students that complete education in Canada are employed within six months of graduation, and 93% of employers are completely satisfied with graduates from Canadian schools.
Choose JoinAllied
Don't miss the opportunity to study in Canada. Allow Join Allied to guide you through the process so you can live your dream! Thousands have made the decision to study or train abroad, and you can too!